Health Coaching
Health Coach Salary and Career Outlook 2023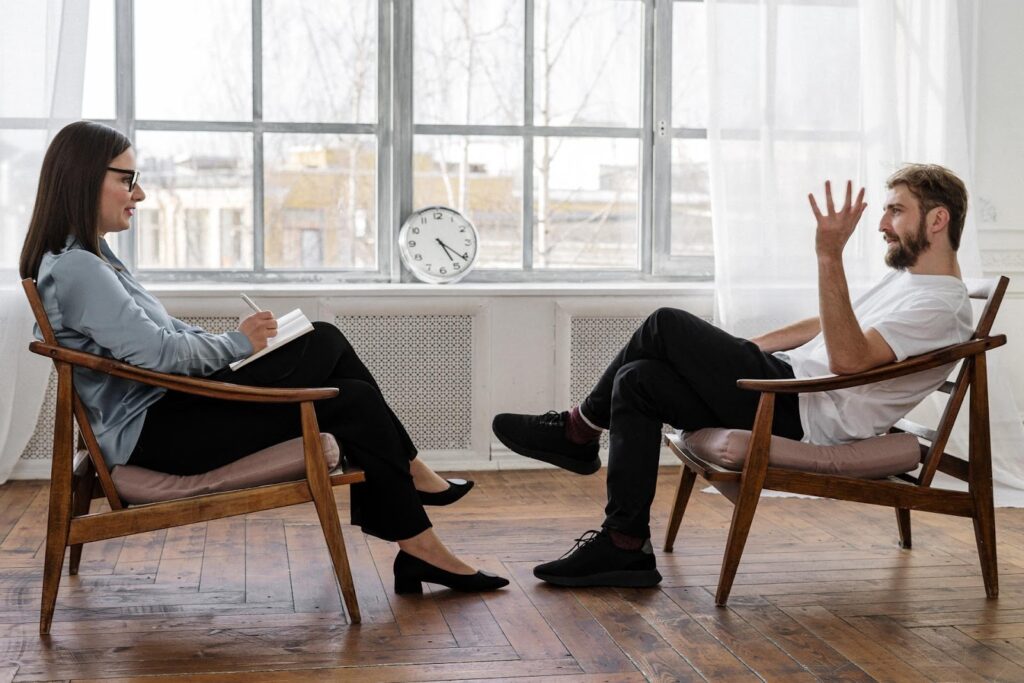 Are you considering a career as a health coach? If so, you're not alone. The health coaching industry is growing rapidly as more people become aware of the importance of a holistic approach to health and wellness. Health coaching is now part of a $16 billion industry with no signs of slowing down.
The career can also be lucrative for those who choose it, as the average health coach salary per hour is $23.49, according to the U.S. Bureau of Labor Statistics. According to Salary.com, the average annual salary of a health coach is $63,318, and the average annual salary of a health coach in the top earning 10% is $78,299.
In this article, we'll examine the health coaching career and make suggestions on how to find success. So if you're exploring health coaching as a career, this article will provide valuable insights to help you navigate this new world of coaching.
Is Health Coaching In Demand?
Health coaching industry statistics 2023 prove that health coaching is increasingly in demand. According to the BLS, the industry continues to grow quickly, with an expected 16,000 job openings for health coaches every year. This trend is fueled by the growing rate of chronic diseases and the public's desire to treat them. According to the Centers for Disease Control and Prevention, chronic diseases are the leading causes of death and disability in the United States. They are also one of the leading drivers of the annual healthcare costs in the U.S., demonstrating a huge need for professionals who can address these issues.
Health coaching services are also starting to become more accepted by insurance companies, opening up more job opportunities as healthcare organizations utilize coaches to cut costs. Rising healthcare costs are driving the demand for professionals who can help individuals make sustainable lifestyle changes to improve their overall health.
It's clear that the demand for this career is high and likely to continue growing in the years to come. As such, pursuing a career in health coaching is a promising option for those looking to enter the healthcare industry and make a positive impact on people's lives.
Is Health Coaching A Good Career?
Health coaching is a fulfilling and in-demand career that offers numerous benefits. First, health coaching allows you to make a meaningful impact on people's lives. Studies have shown that health coaching interventions can improve outcomes for chronic diseases like diabetes and obesity. Health coaches empower their clients to take charge of their health and guide them through the process of making positive changes to their lifestyle, resulting in improved health outcomes and a higher quality of life.
Second, health coaching is a career with a flexible work schedule and options to work in various settings, including hospitals, clinics, corporations, and private practices. Some health coaches also go the self-employment route. They may also work remotely or part-time, which creates the opportunity for a great work-life balance as this flexibility allows health coaches to customize their work schedules to meet their personal and professional needs.
Finally, health coaching is a fantastic career choice for those who want to make a positive difference in people's lives without the schooling it takes to become a medical doctor, as many in the profession just have a certification. While health coaches should always continue learning new skills and best practices, as in any profession, the lower barrier to entry makes it easier to get started in the field.
Health Coach Salary Breakdown (By Type)
The salary of a health coach can be influenced by several factors, including location, experience, and education. Health coaches with more experience and higher levels of education generally command higher salaries than those who are just starting out or have less formal education. For example, certified health coaches make the most out of all health coaches on average, with an annual salary of $63,318. In contrast, remote health coaches generally make the least amount of money, with an annual salary of $43,746. Ultimately, a health coach's salary will depend on a range of factors, including their skill set, experience, education, and employers.

| | |
| --- | --- |
| Type Of Health Coach | Salary (according to Salary.com) |
| Certified health coach salary | $63,318 |
| Mental health coach salary | $46,951 |
| Functional medicine health coach salary | $45,569 |
| Behavioral health coach salary | $48,986 |
| Health and wellness coach salary | $63,318 |
| Remote health coach salary | $43,746 |
| Atomic health coach salary | No information available |
| Nurse health coach salary | $46,919 |
| Holistic health coach salary | $52,979 |
Health Coach Salary By State
Health coach salaries can vary significantly depending on the state where they work. In the United States, Georgia currently has the highest median salary for health coaches, with a median annual salary of $86,280, so health coaches in Georgia may benefit from a robust job market. On the other end of the spectrum, Mississippi has the lowest median salary for health coaches, with a median annual salary of $37,080.
Some other popular states for health coaching are New York and Florida. The health coach salary in Florida is $60,010, while the health coach salary in NYC is $60,990. Overall, the state in which a health coach works can have a significant impact on their earning potential and job opportunities.
| | |
| --- | --- |
| State | Salary (according to BLS) |
| Alabama | $50,720 |
| Alaska | $68,140 |
| Arizona | $48,460 |
| Arkansas | $46,940 |
| California | $61,480 |
| Colorado | $60,670 |
| Connecticut | $61,480 |
| Delaware | $60,910 |
| Florida | $60,010 |
| Georgia | $86,280 |
| Hawaii | $59,610 |
| Idaho | $62,870 |
| Illinois | $47,770 |
| Indiana | $62,330 |
| Iowa | $61,410 |
| Kansas | $49,710 |
| Kentucky | $60,900 |
| Louisiana | $62,120 |
| Maine | $49,630 |
| Maryland | $87,190 |
| Massachusetts | $61,620 |
| Michigan | $49,290 |
| Minnesota | $62,320 |
| Mississippi | $37,080 |
| Missouri | $47,500 |
| Montana | $47,760 |
| Nebraska | $50,100 |
| Nevada | $61,140 |
| New Hampshire | $63,550 |
| New Jersey | $60,910 |
| New Mexico | $46,680 |
| New York | $60,990 |
| North Carolina | $49,240 |
| North Dakota | $60,070 |
| Ohio | $60,630 |
| Oklahoma | $60,110 |
| Oregon | $63,440 |
| Pennsylvania | $61,280 |
| Rhode Island | $77,210 |
| South Carolina | $49,250 |
| South Dakota | $47,430 |
| Tennessee | $55,200 |
| Texas | $49,580 |
| Utah | $47,760 |
| Vermont | $60,920 |
| Virginia | $63,310 |
| Washington | $62,660 |
| West Virginia | $40,320 |
| Wisconsin | $61,410 |
| Wyoming | $47,760 |
Job Outlook for Health Coaches in 2023 and Beyond
The job outlook for health coaches in 2023 and beyond remains optimistic, with various paths to pursue in this field, from self-employment to corporate wellness and hospital settings. The industry is expected to grow at a rate of 6.7% each year from 2022 to 2030, with an expected worth of almost $20 billion by 2026, $23 billion by 2028, and $26 billion by 2030. The job outlook for the next decade has a lot of potential. As the industry grows and more jobs become available, there are several career paths that health coaches can choose to take.
Self-employment
Self-employment is an increasingly popular route for health coaches to pursue, as it gives them greater autonomy and flexibility in their work while potentially earning a higher income. The self-employment route would give you the option to make your own schedule, specialize in specific areas of health coaching, and choose your own clients. Some self-employed health coaches choose to offer their services virtually, in person, in groups, via programs and workshops, or by subscription.
Corporate Wellness
Corporate wellness is another viable route for health coaches to pursue, as many companies increasingly recognize the benefits of investing in employee health and wellness programs. In this setting, health coaches may work for an organization as in-house coaches or may contract with companies to provide coaching services to their employees.
The role of a corporate wellness coach may involve the following:
Developing and implementing wellness programs
Conducting health assessments
Providing one-on-one coaching sessions
Leading group workshops or fitness classes
Tracking progress and outcomes
This type of coaching can be highly rewarding, as coaches can help employees improve their overall health and well-being while also positively impacting the company's bottom line by reducing healthcare costs and improving productivity.
Hospital Coaching
Health coaches may also pursue a career in the hospital setting, where they work alongside healthcare professionals to support patients in achieving their health goals. In this role, health coaches may work in areas such as cardiac rehabilitation, diabetes management, or weight management programs. They may collaborate with physicians, nurses, and other healthcare providers to develop individualized care plans, provide guidance on healthy lifestyle behaviors, and monitor patient progress.
Health coaches in hospitals may also help patients navigate the healthcare system, provide emotional support, and connect patients to community resources. Working in a hospital setting can provide health coaches with a sense of purpose and fulfillment, as they play an important role in helping patients improve their health outcomes and overall quality of life. Additionally, hospitals may offer stable employment and benefits packages that can provide job security and financial stability.
The tips below will help you regardless of what path you choose…
Tips for Success
If you want to build a successful career as a health coach, a few key strategies can help you earn more as a health coach, such as continuing education, having a business mindset, and networking. The tips below will explore each of these strategies in detail and provide practical advice for how to earn more as a health coach. While these tips are useful for any workplace setting you choose, having your own business or at least treating your career as a business will get you on the fast track to earning 6 figures as a health coach.
Tip 1 – Get A Health Coach Certification
The first step to becoming successful as a health coach is getting certified. The National Society of Health Coaches' certification is unique in that it was developed by clinicians, for clinicians, while maintaining the legalities of health coaching. While many certifications are designed for people going into health coaching without a clinical background, NSHC's program builds upon clinical knowledge. Some of the other benefits of this program are:
It is 100% self-paced: Busy healthcare professionals often don't have a lot of spare time, so this program ensures that you can set your own schedule and do the work on your own time.
It's evidence-based: NSHC's program focuses on bettering client/patient outcomes with an evidence-based approach. NSHC even developed the first Clinical Model of Evidence-based Health Coaching, so we know what we're talking about.
Affordable: This program offers an option to pay now or pay later with PayPal credit. It's also very affordable for its value.
Our program graduates also rave about the program. According to one graduate, "This program has been instrumental in helping me to understand how to better relate to patient ambivalence. I've learned how important it is to let the patient talk to me about their concerns and address those versus what I think the patient needs to comply with or do. I highly recommend this program!"
Tip 2 – Treat It Like A Business
If you want to succeed as a health coach, it's important to treat your career like a business, even if you decide to work for a hospital or practice. This means adopting a professional mindset and taking a strategic approach to building your career. Just like any business, you need to determine what your goals are. That might mean setting a financial goal or a goal for where you want to work.
Additionally, you need to invest time and resources into your professional development and think about creating a strong online presence to showcase your work. By treating your career as a business, you'll be better equipped to attract and retain clients, increase your income, and achieve long-term success as a health coach.
Tip 3 – Networking
Networking is a powerful tool for any career, and this is especially true for health coaching. Building a strong network of contacts within the health industry can help you establish yourself as an authority in your field, generate new leads and clients, and gain valuable insights into emerging trends and best practices. Attending industry events, participating in online communities, and connecting with other health coaches and wellness professionals can help you expand your reach and build your reputation in the field.
Health Coaching in the Future
The future for health coaching as a career is incredibly exciting, with strong demand for qualified professionals who can help people improve their health and wellness. Health coaches with a business mindset will have the best chance to quickly level up their careers as the industry grows. In addition to the financial benefits, health coaching also offers the opportunity to make a meaningful impact on people's lives, helping them achieve their health goals and improve their lives. As more people recognize the value of preventative health care, the demand for health coaches is expected to continue to grow, making it an exciting and rewarding career choice for those who are passionate about promoting health.
SOURCES:
1. American Medical Association: "Trends in health care spending."
2. Centers for Disease Control and Prevention: "About Chronic Diseases."
3. Cleo, G., Glasziou, P., Beller, E. et al. Habit-based interventions for weight loss maintenance in adults with overweight and obesity: a randomized controlled trial. International Journal of Obesity 43, 374–383 (2019). https://doi.org/10.1038/s41366-018-0067-4
4. Institute for Integrative Nutrition: "Health Coaching CPT Codes Set Up Integrative Nutrition Health Coaches for Success."
5. Precedence Research: "Health Coach Market."
6. Salary.com: "Health And Wellness Coach Salary in the United States."
7. U.S. Bureau of Labor Statistics: "Health Education Specialists and Community Health Workers."
8. Wayne, N., Perez, D. et al. Health Coaching Reduces HbA1c in Type 2 Diabetic Patients From a Lower-Socioeconomic Status Community: A Randomized Controlled Trial. Journal of Medical Internet Research. Published online 2015 Oct 5. doi: 10.2196/jmir.4871