Health Coaching
11 Essential Health Coach Skills For More Success In 2023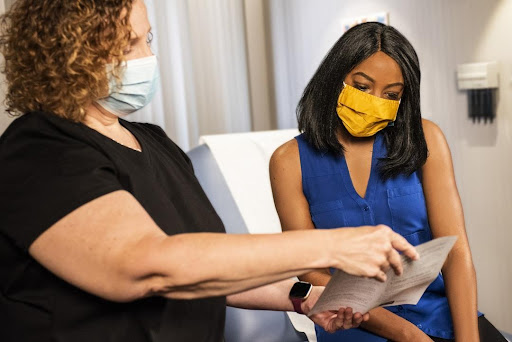 Nearly half of all American deaths in 2022 were caused by diseases such as heart disease, cancer, Type 2 diabetes, and kidney disease — conditions that are often prevented by maintaining healthy diets and sleep patterns, exercising regularly, and avoiding the consumption of alcohol and nicotine.  
Unfortunately, altering one's lifestyle to improve one's health isn't always easy, even when life itself hangs in the balance. For many people, health coaches can be an important resource for successfully implementing healthy changes.
Certified Health Coaches (CHCs) represent a growing field with an estimated global value of $15.76 billion, a number that's expected to nearly double within the next decade. That growth is driven by increased awareness of the profession and technological advances that make it easier for patients to access health coaching services. 
Importantly, health coaches are not interchangeable with wellness coaches. Health coaches and wellness coaches differ in several ways, including the type of care they provide, the versatility of practice, licensing, and the information each is legally entitled to share with patients.
Through personalized guidance, support, education, and encouragement, health coaches enable people to improve their physical and emotional well-being, especially when they have or are at risk of developing medical conditions such as heart disease, diabetes and obesity. To provide that care, coaches rely on a range of essential skills, including:
Communication
Planning and goal setting
Nutritional and exercise expertise
Motivational skills
Coaching skills
Cultural competence
Emotional intelligence
Business and marketing
Personal development
Let's take a look at these skills in detail.
11 Essential Health Coach Skills for More Success
While the first step in becoming a health coach should be entering a reputable health coach certification program, your journey to becoming a CHC begins with developing a set of essential health coach skills. If you have clinical experience, there's a good chance you already possess many of these skills. Let's review to see where you stack up. 
Communication Skills
The ability to communicate effectively is chief among essential health coach skills for several reasons. An aptitude for communication — and especially for engaging methods that prioritize the emotions and experiences of patients — is a critical aspect of earning client trust and motivating them to accomplish their health goals. 
So what are the health coaching techniques that distinguish those who communicate effectively from those who miss the mark? Important indicators that a health coach values and excels at communication include the following:
Active listening
Effective questioning techniques
Empathy and understanding
Body language and nonverbal communication
Some people are natural communicators, while others develop heightened skills with training and time. Tips for improving communication skills include being aware of your tone and the messages it signals, speaking clearly, and favoring confidence and concision over language that hedges.  
Goal Setting and Planning Skills
Health coaches use self-directed approaches to coaching to free their clients from the pressure of making dramatic, unsustainable changes and encourage them to focus on smaller, step-by-step changes. A good health coach is a strong planner and goal-setter. 
An integral aspect of health coaching is to help clients identify the changes they need to make to improve their health and enable them to develop actionable strategies for doing so. That involves creating personalized action plans and experimenting with techniques for tracking and monitoring progress that inspire clients to keep going.
For that reason, understanding the principles of SMART goals and how to set them with clients is elemental among health coach techniques. "SMART" is an acronym that stands for:
Specific
Measurable
Achievable
Relevant
Time-bound
SMART goals can increase a client's chances of coaching success by providing clarity, sharpening focus, and helping them efficiently marshal time and resources to serve their aims. For health coaches, experimenting with SMART goal setting can help you fine-tune your planning skills.
Knowledge of Nutrition and Exercise
Health and wellness coaching skills are fundamental aspects of what makes a good health coach. This is because eating right and staying physically active are cornerstones of a healthy lifestyle. A healthy diet is linked to a decreased risk of serious health conditions such as Type 2 diabetes, heart disease, some cancers, and obesity. Likewise, regular exercise is integral for weight management, disease prevention, and bone health. 
The skills of a health coach should include an understanding of the basic principles of nutrition, such as the importance of fruits and vegetables and the dangers of processed foods. Your deep knowledge of the relationship between sleep and stress management and the standard recommendations for exercise will help you create lasting change for your clients. Bolstering your expertise in this arena comes down to three things: research, research, research. 
Motivational Skills
Health coaching training should focus on developing motivational skills that encourage and inspire your clients at every turn. One such strategy is motivational interviewing, a technique for guiding patients in goal setting and helping them discover the roadblocks that keep them from achieving those goals. 
Other techniques for increasing client motivation and improving your motivational skills include:
Practicing empathy
Fostering a collaborative spirit
Dealing with resistance calmly
Asking open-ended health coach interview questions
Coaching Skills
Although many of the essential skills of a health coach are specific to the field, several general coaching skills should inform your understanding of how to be a good health coach. They include:
Active listening
Empathy
Powerful questioning techniques
Providing feedback and support
Encouraging self-reflection and accountability
To further develop your health and wellness coaching skills, you should cultivate a learner's mindset, set personal goals, identify obstacles and workarounds for each coaching session, and ask for client feedback.
Cultural Competence
As a health coach, you're likely to work with clients from backgrounds that differ from yours in several ways, including ethnically, linguistically, and economically. Bolstering your health coach skills with cultural competence — the skills and information necessary for appreciating cultural diversity and difference — can help you identify personal and institutional biases and power imbalances that limit care quality, develop methods for reducing disparities, and improve the coaching experience you offer clients. 
What cultural competence skills do you need to become a health coach? At the top of the list are the abilities to understand and respect cultural differences, avoid stereotypes and personal biases, and communicate effectively with clients from diverse backgrounds.
If you're interested in improving your cultural competence IQ, consider attending workshops and training sessions in cultural competence.
Emotional Intelligence
Emotional intelligence, which refers to developing an awareness of your own emotions, the emotions of others, and the impact of both, is a pivotal health coach skill for your resume and the real world. Heightened emotional intelligence can improve your relationship with your clients and enable you to perform better as a health coach.
Emotional intelligence also involves other important health coach skills, such as self-awareness, self-regulation, empathizing with clients, and rapport building. Fortunately, a few of the skills already in your repertoire, like active listening, can help you strengthen your emotional IQ. Other tips include being specific with emotional labels, examining your emotions as you experience them, and identifying your emotional trigger points. 
Business and Marketing Skills
An aptitude for business and marketing is another health coach essential. Establishing yourself as a brand and advertising your services are important steps toward connecting with potential clients, scheduling introductory consultations, and adding clients to your roster.  
Crucial health coach skills in business and marketing include:
Developing a business plan and strategy
Identifying and targeting ideal clients
Building a strong online presence
If you're worried your business and marketing skills aren't up to snuff, consider taking a business course, attending marketing webinars, or consulting with business professionals.
Personal Development
Personal development helps you identify and achieve your most important goals in every area of your life, including work, relationships, financial health, and physical well-being. The process of continually learning and expanding self-knowledge enables you to obtain deeper self-awareness, practice better self-care, and build an effective, nourishing support network of friends, family, and colleagues.
This skill can add clarity to your professional ambitions, help you balance your professional obligations against your personal interests, and perform self-evaluations that improve your work. Practicing persistence, setting and pursuing realistic goals, and celebrating even the tiniest victories are all techniques for enhancing self-development.
How To Be a Good Health Coach: Tips and Tricks
In addition to the health coach skills we've already mentioned, a few other tips and tricks can help you figure out how to be a good health coach. While skills that enable you to provide excellent coaching services are important, it can be useful to develop strategies that protect your mental health at work and keep your passion for health coaching alive.
A few tips and tricks for continually building your set of health coaching skills and caring for yourself as well as your patients include:
Establishing and maintaining healthy boundaries with your clients
Developing practices for self-care
Building a positive mindset and attitude
Prioritizing organization and focus
Providing effective client feedback
Holding your clients and yourself accountable
Regularly revising your coaching practices to include creative and innovative techniques
Keeping informed on the legal aspects of health coaching
Health Coach Skills for Resumes: Highlighting Your Key Qualifications
Once you obtain your health coaching certification, polishing your health coach resume will be an important aspect of your professional success. Across industries, a resume is a primary way that potential employers determine whether an individual is a viable employment candidate.
You've just received a crash course on essential health coach skills, cluing you into what makes a good health coach. Now, spend time identifying the relevant skills and experience in your background and comparing them with the skills we've gone over to highlight the personal qualifications and health coach skills for resumes that differentiate you from the mix.
Then, it's a good idea to look into what it takes to create an effective and professional resume in terms of formatting, visual presentation, and tailoring your resume to fit different job opportunities — all handy ways of gaming applicant tracking systems and appealing to future employers. Additionally, researching common health coach interview questions and answers can help you make a big impression when you start scheduling interviews while understanding how much CHCs make compared to other healthcare workers can help you advocate for the salary you deserve.
Coach Better With Health Coach Certification
In addition to the required qualities and skills to be a health coach that we've just reviewed — from excellent communication, empathy, and emotional intelligence to cultural competence, nutritional knowledge, and business and marketing — professional certification is another important aspect.
Certified Health Coaches (CHCs) aren't just highly skilled; they're also thoroughly trained and properly licensed to practice in healthcare. To set yourself up for professional success, click through to learn more about the certification.
SOURCES:
National Library of Medicine: "Provisional Mortality Data — United States, 2022."
InsightSlice: "Health Coach Market — Global Market Share, Trends, Analysis, and Forecast, 2023-2032."
National Library of Medicine: "Effectiveness of Health Coaching in Smoking Cessation and Promoting the Use of Oral Smoking Cessation Drugs in Patients with Type 2 Diabetes: A Randomized Controlled Trial." 
Connected Speech Pathology: "How to Improve Communication Skills: 11 Tips for 2023."
National Academy of Sports Medicine: "What Is a Health Coach and Why Are They Important?"
Mind Tools: "SMART Goals."
Centers for Disease Control and Prevention: "Poor Nutrition."
Centers for Disease Control and Prevention: "Benefits of Physical Activity."
Cedars-Sinai: "Good Sleep in Times of Stress."
Centers for Disease Control and Prevention: "How Much Physical Activity Do Adults Need?"
American University: "Health Coaching: Motivating Individuals to Make a Change."
Thinkific: "How To Improve Your Coaching Skills: 6 Proven Methods."
County Health Rankings: "Cultural competence training for health care professionals."
Simply Psychology: "How To Improve Emotional Intelligence."
Be Healthful: "Marketing for Health Coaches (An Extremely Detailed Guide)."