Health Coaching
How to Get a Holistic Nurse Certification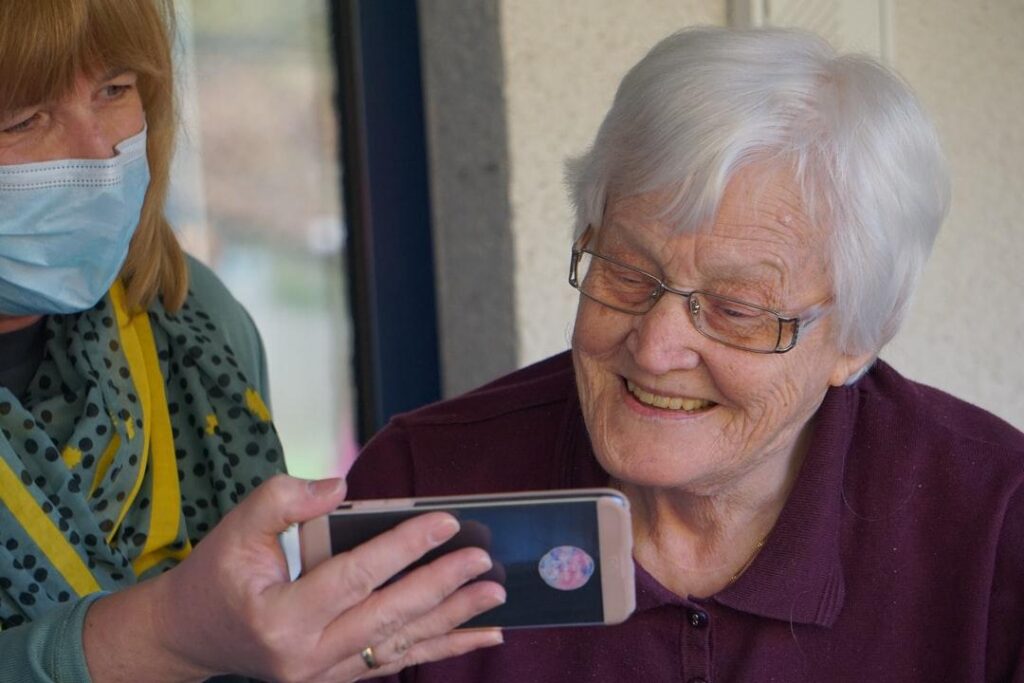 Understanding Holistic Nursing
The American Holistic Nurses Association defines holistic nursing as "all nursing practice that has healing the whole person as its goal." Traditional nursing looks toward diagnosing and treating specific conditions or illnesses with a focus on the physical aspect of patient care. Holistic nursing, on the other hand, takes a broader approach to healthcare and examines a person's physical, emotional, spiritual, and social well-being.
The idea behind the holistic nursing model is patient empowerment. Rather than taking a passive approach to patient care, holistic nurses cooperate with patients in their care journey, going after the underlying emotional and psychological effects of their conditions. Holistic nurses also often incorporate remedies like mindfulness, dietary changes, and other treatments focused on the patient's mental health. It's often thought of as a more integrated and comprehensive approach to patient care. 
Join Our Community
Become a Certified Health Coach and join a network of empowered clinicians.
Learn More!
The Philosophy Behind Holistic Nursing
Holistic nursing takes the philosophy of holism, which views a person as an "inseparable whole that is greater than the sum of its parts." This philosophy doesn't just focus on the physical state of a person but considers their total well-being, including their relationships to the people around them and their natural environment. Holistic nurses guide their clients on their journey to growth and healing using presence, unconditional acceptance, and compassion.
The concept of holistic nursing is a step back from a rigid and mechanical approach to care. It seeks to inject a level of humanity into our therapeutic practices. Patients suffering from serious physical conditions can often find relief in this kind of emotional and spiritual care — but only with an experienced holistic nurse practitioner at the helm.
Licensed clinicians who want to gain the skills and knowledge to provide this kind of care can benefit from a Holistic Nurse Certification.
Holistic Nursing in Practice
Holistic nursing seeks to account for wholeness. It recognizes the patient is just one person in an overall environment, a network of interconnected relationships influencing them for better or for worse. The whole environment plays a mediating role in the patient's health status; holistic nurses recognize and assess this role, then act to deliver the corresponding treatment.
This is done through various holistic health practices for nurses, such as:
Biofeedback Techniques. The human body has many functions that aren't under conscious control: temperature, heart rate, breathing patterns, and more. Holistic nurses can help someone pay greater attention to these processes and bring them under more conscious control so that they can better manage their health condition.
Visualization Therapy. Also known as Guided Imagery, this involves holistic nurses guiding a patient through a mental visualization exercise. Managing the symptoms of anxiety or depression is often this therapy's goal.
Dietary Changes. Holistic nurses may monitor a person's food intake, looking for menu items that could hurt their wellness quest. They can make dietary recommendations aimed at increasing a patient's energy levels, mood, or physical health.
Homeopathy. This is an alternative medicine therapy meant to excite the body's natural defenses. Based on the idea that "like cures like," holistic nurses can make treatment recommendations formed around homeopathic principles, then monitor the patient's progress throughout the regimen.
Meditation. Holistic nurses can take patients through guided mindfulness meditations aimed at developing their self-understanding and awareness. With time and practice, this can bring someone to a more conscious understanding of their physical condition, helping them either accept or even gradually improve their symptoms.
Holistic nursing can take many forms, often incorporating principles from non-Western cultures. While some of its treatments incite controversy in the West, ongoing research suggests many emotional and psychological benefits of these approaches. Considering the growing demand for holistic medicine, this can be a rewarding career path for anyone looking to make a difference.
Pathway to Holistic Nurse Certification
Variety isn't just the spice of life; it's also a large part of the allure of a holistic nursing certification. This certification gives registered nurses the opportunity to combine their clinical abilities with a deep appreciation for human interconnectedness. Holistic nurses care for their patients' emotional and spiritual health, not just their physical well-being. They can form more profound relations with their patients; in time, a holistic nurse may even feel they've made a substantial improvement in that person's life.
But they have to first put in the work before enjoying the benefits of holistic nursing as a career. Here's the road they must travel:
Becoming a Registered Nurse (RN)
All holistic nurse training starts in the same place: getting a nursing degree and passing the National Council Examination for RNs (NCLEX-RN). They can start by earning either a:
Two-year Associate Degree in Nursing
Four-year Bachelor of Science in Nursing (BSN)
While advancement in the nursing field with just an associate degree is possible, more and more employers prefer to hire nurses with a BSN. Many registered nurses prefer to extend their time in school, secure that coveted BSN, and improve their post-graduation employment prospects rather than stay with an associate degree. It can certainly be an effective way of simplifying the job search after college ends.
Whichever way the candidate goes, would-be holistic nurses have to pass the NCLEX-RN examination. It's a comprehensive registered nursing exam that tests their capabilities in nursing best practices, patient communication, compliance with healthcare regulations, and a host of other prerequisites. NCLEX-RN is a challenging exam, but it does an excellent job of probing a nursing candidate's core abilities.
Gaining Experience in Holistic Nursing
Although holistic nurses do work in clinical settings, much of their job takes place in patient homes or at wellness centers. Seeking opportunities in these settings is a necessary way to gain actual work experience as a holistic nurse. Some healthcare institutions even operate holistic clinics or side programs on their own premises where aspiring holistic nurses could volunteer.
Developing core holistic nursing skills is key to gaining employable experience. Seek opportunities to have in-depth conversations with individual patients, create personalized and empathetic care plans, and otherwise advance your patient communication skills. This will all be a required part of a holistic nurse certification.
Pursuing Holistic Nursing Education
The variety of therapies holistic nurses employ — many of them exclusive to this occupation — means developing in-depth knowledge of their correct application. That means pursuing continuing education.
Continuing Nursing Education (CNE) can also unlock new opportunities in the holistic nursing profession. CNE can allow someone to tap into higher-paying jobs than might otherwise be possible.
Holistic Nursing Certifications and Requirements
Members of the National Society of Health Coaches (NSHC) will be eligible to sit for the Nurse Coach Board Certification (NC-BC). This certificate demands an unrestricted RN license, as well as either two years of full-time or 4,000 hours of part-time registered nursing practice within the last five years for candidates with a Baccalaureate Nursing Degree. Candidates with an Associate or Diploma Nursing Degree will need the equivalent of four years of full-time or 8,000 hours of part-time registered nursing practice accumulated within the last seven years.
Besides this, NC-BC candidates must have an accumulated minimum of 60 hours of CNE in the past three years through an accredited institution of higher education. The content must include Nurse Coach Core Values and Nurse Coach Competencies. They'll also need 60 hours of mentorship and supervision by a Certified Nurse Coach Supervisor, with a corresponding validation letter from a Certified Nurse Coach.
Attaining NC-BC certification can be a more accessible option for NSHC members. Candidates might find its educational and supervisory requirements more workable, and the certification opens the doors to more progressive specializations in the nursing field. 
Advance Your Career
Elevate your clinical practice with our Health Coach Certification.
Get Certified!
Holistic Nurse Board Certified (HN-BC)
Becoming HN-BC certified means having a current RN license valid in the United States. Candidates need to have accumulated up to 2,000 hours of holistic nursing practice within the last five years, or the equivalent of one year in full-time holistic nursing practice. They'll also need to fulfill 48 hours of Continuing Nursing Education in topics such as Holistic Nursing Theory, Research, and Practice within at least two years of their application. The candidate must also have graduated from a nationally accredited nursing program.
Holistic Nurse Baccalaureate Board Certified (HNB-BC)
For those looking toward HNB-BC certification, possessing an active RN license is a must. They'll also need at least 2,000 hours of accumulated holistic nursing practice in the past five years, which should equal a full year of full-time holistic nursing practice. This is besides the 48 hours of CNE conducted in the last two years, engaged in subjects such as Holistic Nursing Theory, Research, Practice, and more. Candidates must also have graduated from a recognized Baccalaureate Nursing program with national accreditation.
Advanced Holistic Nurse Board Certified (AHN-BC)
The requirements for AHN-BC certification are very similar to those of HNB-BC certification. AHN-BC means having accrued 2,000 hours of holistic nursing experience over the preceding five years, or the equivalent of a year of full-time holistic nursing practice. This is in addition to the 48 hours of Continuing Nursing Education in Holistic Nursing Theory, Research, Practice, and other subjects in the past two years.
However, becoming an AHN-BC also requires a minimum of 500 hours of advanced holistic nursing practice that the HNB-BC certification doesn't require.
Advanced Practice Holistic Nurse Board Certified (APHN-BC)
To have an APHN-BC certification, nurses must first hold an Advanced Practice Registered Nursing (APRN) license. They must supplement this with 2,000 hours of holistic nursing practice during the last five years, with an additional 500 hours of advanced practice holistic nursing. The APHN-BC candidate must have completed 48 hours of Continuing Nursing Education in the past two years, primarily in Holistic Nursing Theory, Research, and Practice. They'll also need to have graduated from a nationally accredited Graduate Nursing program.
Benefits of Holistic Nursing Certification
A Holistic Nursing Certification acts as a testament to a nurse's skillset and background. It also brings some important concrete benefits.
Enhanced Career Opportunities
Holistic nursing aligns harmoniously with patient interests and needs. The growth of this profession reflects the ever-increasing interest people have in alternative medical treatments. As holistic nurses well understand, none of this replaces mainstream medicine, but it provides a weighty counterbalance to the often mechanical-seeming patient experience.
Moreover, holistic nursing offers a lot of room for future expansion. Holistic nursing certifications create a pathway to a host of new job opportunities, including the potential to work as a:
Medical Social Worker in Hospice Care
Home Care Certified Nursing Assistant (CNA)
Nurse Case Manager
Plus, the average annual salary for holistic nurses is $68,240. Attaining higher levels of certifications and getting more education in holistic nursing can lead to a higher earning potential as well.
Increased Credibility and Trust
Over time, holistic nurses can develop a profound understanding of how human beings experience and cope with adversity. Their daily work with patients suffering from a host of conditions — many of which aren't completely physical — teaches them to appreciate the depths of emotional and psychological health. Establishing greater rapport and trust with their patients helps them grow in credibility with other nurses in their network as well.
Holistic nurses can work in a wide variety of locations, from established health institutions to a patient's own home. Their availability and ability to answer different needs can enhance their reputation and ability to find new patients for their practices. Many holistic nurses have leveraged this credibility to launch their own at-home practices.
Professional Recognition and Networking
Though there are many holistic nurses working today, the field remains comparatively small next to mainstream registered nurses. Because of this, the community of certified holistic nurses tends to be tight-knit and supportive. Holistic nurses are typically eager to share their knowledge and continue adding to it. Certification through the National Society of Health Coaches, for example, grants nurses access to a host of professional networking and learning opportunities via NSHC's membership platform.
Preparing for the Holistic Nursing Certification Exam
Taking an important exam can raise anyone's anxiety levels. Although any registered nurse has surely taken many exams in their life, practice always makes perfect. Candidates can and should prepare for the Holistic Nursing Certification Exam the same way they've already done the exams of the past: plenty of studying and practice tests mixed with rest and mindfulness.
Study Materials and Resources
This exam's preparation materials come in two principal components:
The Core Practice Competencies of Holistic Nursing
The AHNA Scope and Standards of Holistic Nursing Practice
Find the first here, and the second here. In their appendix sections, you'll find a list of competencies for both basic and advanced holistic nursing professionals.
The Center for Nursing Education and Testing (C-Net) conducts holistic nursing examinations. They offer year-round testing, as well as practice tests that you can take for $65. Candidates approved for the test have three months in which to take it.
Exam Strategies and Tips
Make liberal use of those practice tests and don't expect perfection on the first pass. Use the first few practice tests as a learning experience, gauging where, why, and how mistakes get made. Every test has a system and method behind it; the holistic nursing exam is no exception.
It helps to carve out designated study periods, ideally during the same time of day when you'll be taking the examination. Make study time into a kind of simulation of the actual test itself. As the examination date gets closer, think about even wearing the same clothes and eating the same breakfast as on the day of the test. These small practices can establish a rhythm that will help prepare you for success. 
Advance Your Career
Elevate your clinical practice with our Health Coach Certification.
Get Certified!
Alternative Holistic Nursing Certificates and Programs
Besides the certifications mentioned above, there are alternative routes someone can take into either holistic nursing or a related field. Different programs have unique advantages or disadvantages for anyone's personal situation, so we should approach them with that in mind.
Integrative Healthcare Certification
There's a great deal of overlap between holistic nursing and integrative healthcare. Integrative care in nursing focuses on caring for the whole ("integral") person; it has a similar underlying philosophy as holistic nursing.
Nurse Coaching Certification
The NSHC offers a comprehensive health coaching certification available for nurses and other medical professionals. NSHC's program is designed by and for clinicians with a singular emphasis on evidence-based health coaching. Becoming certified in coaching gives nurses a chance to extend their expertise into the realm of patient-centered empowerment.
Aspiring holistic nurses can find a wide range of resources on NSHC's website to help determine whether a coaching certification would be a helpful step in their career path.
Sources: