Health Coaching
The Ultimate Guide to Virtual Health Coaching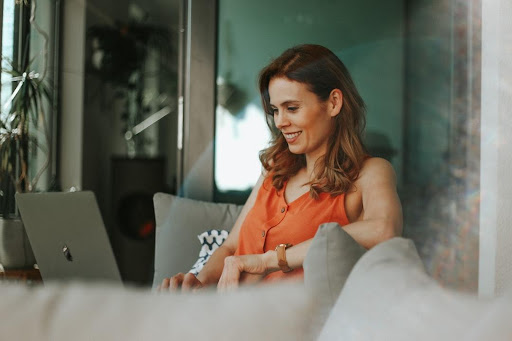 Healthcare workers are leaving the acute setting in record numbers. After a harrowing few years in the 2020 pandemic, it's not surprising. The healthcare system is desperately trying to recover from immense strain.
Clinicians are overworked, burned out, exhausted, and have faced significant trauma over the last few years. Analysis of the nursing profession shows a substantial increase in turnover rates, causing a widespread nursing shortage. In 2021, staff turnover increased to 27.1%, up roughly 8% from 2020. 
A Health Affairs report found that the nursing workforce fell by 100,000 nurses in 2021, the biggest drop in 40 years. Mid-career nurses are leaving early, and new nurses are leaving within two years of graduation, the majority citing burnout as a key factor. 
Nurses and clinicians want a change, including a rewarding career with work-life balance. Yet shifting direction and starting over after spending thousands of dollars and years on education is daunting.
The rise of telehealth presents an opportunity for practitioners to build a new and more satisfying career in virtual health coaching. Practitioners can leave acute settings and practice remotely, creating meaningful patient outcomes while gaining more career control and balance.
What Is a Virtual Health Coach?
A health coach is a trained and licensed healthcare practitioner who helps patients identify and achieve health goals and manage chronic diseases. Where an in-person health coach accomplishes this face-to-face in a clinic setting, virtual coaching happens online or digitally through technology.
Some people use the terms virtual wellness coach and virtual health coach interchangeably, but they are different. A health coach holds a medical license and has advanced clinical training and experience to support patients. 
These might include:
Registered nurse
Clinical nurse specialist
Licensed chiropractor
Licensed dietitian
Licensed medical doctor
Registered dental hygienist
Wellness coaches, on the other hand, don't have any medical credentials or state licenses. Instead, the scope of practice is limited to supportive goal-setting and encouragement.
Benefits of Virtual Health Coaching
Virtual health coaching comes with several common misconceptions, namely that it's less effective than in-person coaching, too impersonal, and only for tech-savvy people. It's true that personal connection is central to the coaching model and impacts patient outcomes, but technology doesn't limit connections.
In a 2021 clinical trial, researchers tested the impact of a 6-month online coaching program on burnout for female resident physicians. One group attended residency without coaching, and the other completed residency while receiving six months of online group coaching. 
Those that received coaching showed a significant decrease in emotional exhaustion and imposter syndrome scores and increased self-compassion. Despite a virtual setting, the coaching improved mental health, which requires personal connection and sensitivity.
Other data show that virtual coaching can help patients improve blood sugar control and diabetes management, weight loss, physical activity, and medication adherence. Plus, as technology evolves, apps and devices are more intuitive and easy to use. 
Health coaching also gives patients convenient and affordable access to personalized support. Practitioners can spend more time with patients at less cost, providing deeper care and attention than might be possible in a clinic or acute setting.
Convenience and Accessibility
The beauty of technology is its convenience and access. Whether you are self-employed or work for virtual health coach companies, technology gives you access to your patients from afar. You can see patients from the comfort of your home office while patients can get help when and where it's convenient.
You free up your clinic space and add revenue without leaving your office, allowing you to control your finances, workspace, and life. Patients can check in during a lunch break, between errands, or from home.
Personalization and Individualized Attention
The coaching model operates on a different methodology than typical healthcare. While you may offer treatment under your medical license, the goal in coaching is not the treatment itself but behavior change. You still have a role in investigating your patient, but you're not trying to discover a disease.
Instead, you learn about your patient's struggles, motivations, interests, and general life. You use these insights to understand patient motives, educate them on the benefits of healthy behaviors, and empower them to set and reach goals. The result is personalized attention and connection with your patients. 
Cost-Effectiveness
Virtual health coaching offers a more cost-effective practice. As long as you have an internet connection and technology for video or phone calls, you can work from anywhere. You can even operate from your home office, eliminating the need for expensive rent, staff, supplies, and other overhead.
It also provides healthcare savings for patients. A study published in 2015 analyzed six months of claims data before and after patients received a month of coaching. The study found that outpatient and total costs fell significantly after coaching compared to non-coaching patients. 
How Virtual Health Coaching Works
Virtual coaching sessions are similar to other types of coaching. Patients or clients book meetings with you where you learn about their lives, goals, and interests and set an action plan with achievable benchmarks to help them reach those goals.
The key factor here is that this occurs virtually or digitally using technology. You might incorporate a few standard technologies into your sessions, such as your EMR or practice software, with other apps or devices.
For example, you might collect patient health data from wearable devices such as a glucometer and sync that data to a central dashboard. Practice software with built-in logs can also provide seamless data collection.
You'll also use several communication methods, from video calls on Zoom, Google Meet, Skype, or others, to messaging apps or phone calls. The format will depend partly on what technology your patient can access and partly on your preference.
Health Coaching Platforms
One of the essential tools for any virtual health coach is a health coaching platform. These are online or web-based solutions where you store and track patient data and billing.
You can send and receive intake forms, track raw health data, chat with patients, and launch secure video calls all in one native platform. You can also invoice, receive payments, and send notifications and reminders for upcoming appointments or past-due accounts. These platforms allow you to integrate technologies in one place, giving you the freedom to work from everywhere.
A few of the top health coaching platforms of 2023, most of which are all-in-one practice management solutions, include:
Healthie
A good option for a solo health coach or a business with multiple practitioners, Healthie provides everything you need to run a practice, from scheduling to billing. It also integrates with other e-lab and e-prescription tools, like Quest, DoseSpot, and Rupa Health. 
Practice Better
The Practice Better platform provides built-in or customizable protocols, an extensive supplements database, and journaling functions, which are excellent for a virtual nutrition coach. Patients or clients can log activities from any device and meet with you via secure, in-app conferencing. 
Simple Practice
Another all-in-one practice management solution, Simple Practice combines telehealth, EHR, billing, documentation, and a client portal in one central place. It offers solo professional and group practitioner packages but is probably best for small businesses.
Average Salary Range for Virtual Health Coaches in 2023
The average virtual health coach salary varies depending on location, specialty, education, and experience. However, according to Salary.com, health coaches earn an average of $63,835. The typical income falls between $55,771 and $71,739, but a top health coach may earn roughly $79,000. 
How to Become a Virtual Health Coach
Your health coach journey starts with education. The specific education and training vary depending on your medical profession. However, you'll generally need a bachelor's degree in your area of practice, a license in your state, and a certificate in a virtual health coaching program.  
Virtual Health Coach Certification
You can find many coaching programs, but not all are designed for credentialed clinicians. The certificate program from the National Society of Health Coaches is the exception. 
The NSHC is the only certifying body specifically designed for licensed healthcare practitioners. We offer a Certified Health Coach program developed by clinicians for clinicians. You'll learn evidence-based health coaching methodology, interventions for chronic conditions, wellness and prevention, and behavior change strategies, including positive psychology. 
Gaining Experience
Once you become certified, the next step is to get experience. As a licensed medical professional, you likely already have a network of colleagues you can access. However, getting your first coaching patients can still be a challenge.
Start with learning about the local medical professionals in your area, particularly within your specialty. Reach out and introduce yourself, your background, and the services you offer. As you build connections, continue to follow up and engage. Refer patients as appropriate and create niche programs or services where others can refer to you.
Choosing Employment or Entrepreneurship
The choice between employment or owning a business may depend on your skills and preferences. A virtual coaching business involves legal, financial, and marketing considerations, including the type of business you need.
A corporation, for example, lowers your tax rate and protects your assets from liability to a degree. However, it's costly to run and requires detailed accounting records and tax filings. On the other hand, operating under your personal name subjects you to higher risk and higher taxes.
Plus, you'll need to consider how to generate and maintain revenue. Strategies may include media opportunities, speaking events, and general advertising, ranging from paid search and social media ads to local print or media ads.
For some, operating a business on top of managing patients or clients is overwhelming. Others might prefer to focus on patient health and results. In these cases, getting a job as a health coach might be a better option.
Virtual Health Coach Jobs
Health coaching is a growing industry expected to reach $34 billion by 2031, increasing annually by 7.4%. General health, chronic disease management, and behavioral health disorders are expected to grow the most, along with the online delivery of services. 
Who Is Hiring Coaches?
The CDC reports that six in 10 adults in the U.S. have a chronic disease, leading to $4.1 trillion in yearly healthcare costs. As chronic disease skyrockets, key stakeholders are shifting focus to wellness and prevention. The American Medical Association recently added health coaching services to CPT codes, allowing coaches to bill payers.
Hospitals and clinics now hire health coaches to help patients in cardiac rehabilitation, post-surgery therapy, diabetes management, weight loss, and other settings. Large healthcare organizations and corporations routinely hire coaches, including:
How to Find a Virtual Health Coach Job
The first place to look for employment is through your certifying body. Many organizations, such as the NSHC, include digital job boards for members. Companies can post openings, and you can search for jobs in your location or your specialty.
Public job sites and networking apps such as Indeed, Virtual Vocations, and LinkedIn are also excellent resources. Search by job type and location and set alerts for new open positions. You can also check with staffing firms, local organizations, or the careers page on company websites.
Virtual Health Coaching Best Practices
One of the most important factors of a successful coaching relationship is trust between the coach and the patient. A few best practices can help you create close relationships and encourage your clients or patients to engage.
Be Professional and Present
Be open, available, and accessible to your patients. Offer structured hours where patients can email or message concerns and be present during appointments. Practice active listening and ask questions.
Coach, Don't Pressure
Remember that your role is to present facts to your patients and offer options, not to make decisions for them. Be honest and provide evidence-based information and techniques. Help them identify their goals, create a plan, and find resources.
Conclusion
Virtual health coaching offers greater career flexibility and work-life balance for medical professionals. Certified Health Coaches partner with patients and encourage healthy habits, disease prevention, and self-management.
The goal is to use supportive coaching techniques to empower patients toward positive action and reduce noncompliance and readmissions while building a meaningful and satisfying career. Start your journey toward health coach certification. Register today. 
SOURCES:
1. Allied Market Research: "Health Coaching Market Research, 2031."
2. Australian Journal of General Practice: "Health coaching as a lifestyle medicine process in primary care."
3. Centers for Disease Control and Prevention: "Chronic Disease Infographics."
4. JAMA Network Open: "Effect of a Novel Online Group-Coaching Program to Reduce Burnout in Female Resident Physicians."
5. Journal of Perianesthesia Nursing: "Nursing Post-Pandemic: The Path Forward."
6. McKinsey & Company: "Nursing in 2023: How hospitals are confronting shortages."
7. Medical Care: "How effective is health coaching in reducing health services expenditures?"
8. Salary.com: "Health and Wellness Coach Salary in the United States."