Nurse Health Coaching
What Is a Nurse Health Coach & How To Become One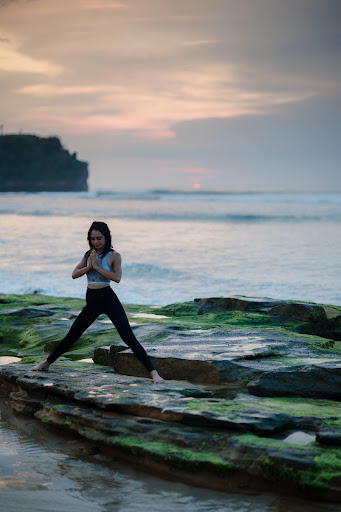 Have you decided that you would like to pursue a career in health coaching but are confused by references to different types of health coaches? Are you trying to figure out the differences between health coaching and nurse health coaching? With the growth of health coaching as a more popular career choice, multiple diverse coaching courses have emerged.
If you are trying to decide between becoming a health coach or a nurse health coach, you're in the right place. First, we describe the difference between a health coach and a nurse health coach. Then we look at the practice of nurse health coaching in more detail, and the steps needed to become one. Finally, we offer some resources and courses to take should you decide that the road to becoming a nurse health coach is the career path you want to follow.
What Is Nurse Health Coaching?
Nurse health coaching combines the education and medical expertise of a nurse with the health and wellness knowledge of a health coach to help meet clients' physical, dietary, emotional, and even relational or spiritual needs. Sometimes a nurse health coach can work side by side with a team dedicated to a patient's well-being. For example, a nurse coach in a medical environment will work directly with doctors or other healthcare providers to communicate the client's needs and how they can reach their overall health goals. So can a nurse be a health coach? To become a nurse health coach, one must already be a registered nurse. If you are already a nurse, then we recommend that you also get certified in health coaching. With certification, you have a couple of options. You can choose to go the holistic route and learn alternative methods of helping your clients heal, like yoga or acupuncture. You can also go the traditional healthcare route and pursue a certification that offers a conventional healthcare approach. Either way, a nurse can become a health coach and promote healthy lifestyles for clients.
What Does a Nurse Health Coach Do?
Nurse coaches offer fundamental health knowledge to patients or clients to help them meet their health and wellness goals. A nurse coach does not provide medical advice and can't treat medical conditions. Instead, a nurse health coach will set up an initial consultation with a client and discuss any concerns the client has about their health, explore challenges, establish objectives and goals, and offer strategies to manage their health and wellness goals. 
A day in the life of a nurse health coach could look something like this:
Meeting with a new client to begin setting actionable healthcare goals.
Teaching a client to change lifestyle behaviors and choices that could lead to damaging health issues. For example, if a client expresses concern about becoming overweight and is at risk of developing diabetes, a nurse health coach can help the client develop a meal plan that includes nutritious and healthy meals. They can also offer the client a list of exercises to do weekly to help them reach their weight loss goal.
Addressing a client's expressed concern about anger and frustration at work. A nurse coach might offer various stress-relieving methods as options to manage workplace stress and keep the client's stress levels down. The coach can then coordinate with the client's physician to ensure any exercise change suits the client's current health and that there are no concerns.
Teaching a class or group training session to get clients' families and friends on board
Providing an individualized coaching plan for each client. The job will not be boring, as every individual will have different goals and health concerns.
Following up with clients and continuing to meet with clients regularly to keep them accountable.
A nurse health coach is like a cheerleader who motivates clients to stick to the lifestyle changes and goals that are put into place to ensure optimal health.
What Types of Job Opportunities Does a Nurse Health Coach Have?
Nursing health coaches have varied opportunities. They can get a job with a company or start their own coaching business.
A nurse health coach can choose from many settings if they want to work alongside a healthcare team or a business. They can choose to work in a hospital or clinic to assist patients in making better lifestyle changes to ensure that they get well and stay well.
Some nurse health coaches choose to work with insurance companies. A nurse health coach in this setting may use motivational interviewing to help patients meet their health goals.
Another popular place for nurse health coaches to work is in businesses. When nurse coaches work for a company, they can help educate employees about health topics and help them make beneficial lifestyle changes. Nurse health coaches can work with community centers, nursing homes, schools, and other places where health and wellness are essential.
Others may prefer to start their own private practice. This career path provides more flexibility. Nurse health coaches in private practice work one-on-one with clients to help them achieve their wellness goals. In private practice as well as business settings, a nurse health coach educates clients and assists in finding resources to help them along the way.
Nurse Health Coach Salary
What about earnings? How much does a nurse health coach make?
According to Indeed, the average salary of a nurse health coach is $36,299 a year. However, the range can vary from state to state. Earnings also depend on the employment setting which a nurse health coach chooses, whether a company, a hospital, or private practice. Those with extensive experience can command greater salaries and higher rates. Some nurse health coaches also receive benefits, depending on where they work. A successful private practice with multiple clients offers increased opportunity for income.
Nurse Coach vs. Health Coach
All coaches have the same end goal: positively changing the client's lifestyle.
So, what is the difference between a nurse health coach and a health or wellness coach? The number one distinction is that a nurse health coach has more education and experience than a health coach. Both health coaches and nurse coaches focus on improving clients' health and supporting lifestyle and behavioral changes.
A health coach can work with someone closely and motivate them to bring about positive change. A nurse health coach brings the added nursing education into the coaching to provide a bit of both worlds to the client. A nurse who adds coaching to their toolkit can help prevent patients and clients from developing potential health issues.
The health coach route is more suitable for people who want to help facilitate healthy changes in others' lives but may not want to acquire the extra education or licensing to become an RN first.
The nurse health coach role is better suited for those who may already be licensed clinicians and want to switch gears to coaching or those interested in receiving a bachelor's in nursing and using both skills to facilitate change. For those who want a health coach certification designed for clinicians, our online certification course will build on the training already completed.
How To Become a Nurse Health Coach
In four steps, you can become a nurse health coach:
First, complete a nursing degree program.
Then, pass the NCLEX exam to become a registered nurse (RN).
Get some work experience under your belt.
Find a health coach certification course you love and complete it.
Become a nurse health coach and help people make positive changes in their health and wellness.
Step 1: Get a Degree in Nursing
A prospective nurse health coach first needs to obtain a degree in Nursing. When browsing nursing programs, ensure that the chosen school offers nursing accreditation by the Commission on Collegiate Nursing Education (CCNE) or the Accreditation Commission for Education in Nursing (ACEN).
Step 2: Pass the National Certification Licensure Exam for Registered Nurses (NCLEX-RN)
With the nursing degree completed, take and pass the National Certification Licensure Exam for Registered Nurses (NCLEX-RN). This exam tests the knowledge gained from the degree program. The exam is taken in the state where the candidate wishes to practice. A passing grade confers the status of registered nurse.
Step 3: Get Some Work Experience
A nurse health coach with some work experience in the healthcare field will know a little more than someone fresh out of school. The good news is that most undergraduate programs offer internships or other volunteer programs for students to get their feet wet and gain practical experience. Some may wait to become a registered nurse and then get a job in nursing to gain experience before pursuing health coaching certification. Either way, getting some experience before getting certified is beneficial and sometimes a requirement.
Step 4: Take a Certification Course for Health Coach
Some employers may not require certification in health coaching; however, candidates with certification stand out from the crowd, especially with work experience along with certification on their resume. For the most part, nurse health coaches can get one of two types of health coaching certification for nurses: nurse coach certification or holistic nurse coach certification.
The International Nurse Coach Association (INCA) offers information on nurse coach certification that focuses on traditional healthcare methods.
To pursue the holistic path, which focuses on alternative treatments such as acupuncture and yoga, check with the American Holistic Nurses Credentialing Corporation (AHNCC).
Most certification requirements include work experience, continued education, a degree, and often an RN license. plus passing a nurse coach certification exam.
Step 5: Start Working as a Nurse Health Coach
With the Nursing degree, RN license, experience, and coaching certification completed, it is time to start working in one of the many nurse health coach jobs available. Decide whether to create a private practice or work for a company, or work for a company or two and gain enough experience to feel comfortable working alone. Nurse health coaches have many options for a successful career helping others.
Health Coaching Courses for Nurses
Many different nurse coach websites offer resources and courses from which to choose. There are many different health coaching courses for nurses available online or hybrid courses, both in the classroom and online, that you can take. For example, suppose you are interested in a course that the AHNCC accredits. In that case, you can try the Integrative Nurse Coach Certificate Program.
Another health coach certification course is Integrative Nutrition's Health Coach Training Program. They offer a holistic approach to wellness.
The National Society of Health Coaches Certification is the best choice for nurses. Most health coach courses will cover some of the same health and wellness information offered in nursing programs. Consequently, you don't need to waste valuable time learning what you already know. This course won't cover the knowledge you have already received from the college you attended. Therefore, you won't have to review a bunch of information you already know; instead, you can build upon what you know. So start your journey today by signing up for our health coach certification. We developed the first clinical model of Evidence-based Health Coaching (EBHC)®. This program will assist nurse coaches in achieving a more positive outcome with clients or patients.
Nurse Health Coaches Help People Make Positive Change
Health coaches and nurse health coaches want to inspire positive change in their clients' health and well-being. A nurse health coach brings added education and skills to the coaching experience. You can become a health coach if you are passionate about helping people. Once you decide if you want to become a health coach or a nurse health coach, you must take the appropriate courses and gain the knowledge and skills you need to help make a difference in people's lives.
SOURCES:
Integrative Nurse Coach Certificate Program